:: Shower filter ::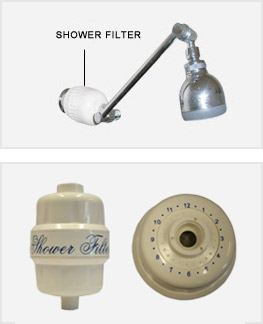 Uniqe design to improve water quality
State-of-the-art engineering offers a high performance of water flow
"Easy-to-replace" filter cartridge for optimum dechlorination
It takes just seconds to replace the filter cartridge assurning a consistently high rate of chlorine removal.
Cartridges last 3 to 6 months.
Convenient, replaceable filter cartridge Pop-in REPLACEABLE CARTRIDGE
A - Pop-in, Replaceable Cartridge
easy to replace, no backflushing
B - Fine Stainless Steel Screen
special screen retains media without reducing flow rate
C - Mixed Carbon and KDF 55 Bacteriostatic Media
chlorine reducion media
A better Show Filter Makes a shower Better!